Have you ever looked at a celebrity and thought they were another celebrity? Many celebrities often get mistaken for one another. They tend look so much alike that they could pass for siblings or relatives. These celebrities could easily swap faces and no one would ever notice the difference. Whether they're in the same age group or if there is a huge age difference, there is no denying the similarities in facial features. Let's take a look at a few celebrity doppelgängers that will make you do a double take.
Lesley Fera & Mariska Hargitay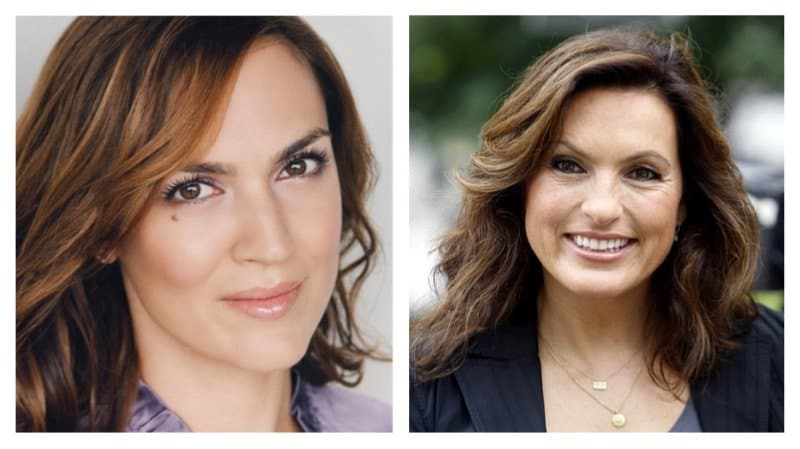 Pretty Little Liars' Lesley Fera and Law & Order: SVU's Mariska Hargitay could definitely pass for sisters. If you're binge watching PLL or Law & Order and think, 'Isn't that the same lady from that other show?', no it isn't and you're eyes aren't deceiving you. They are two completely different women.
Chad Smith & Will Ferrell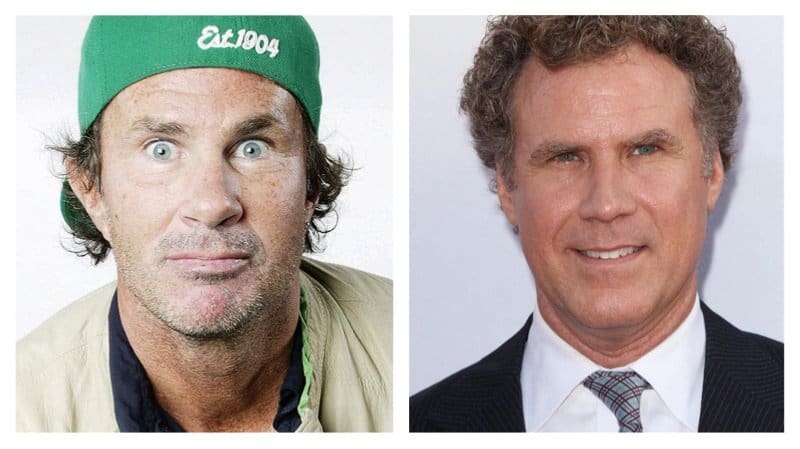 Red Hot Chili Peppers' drummer, Chad Smith, and actor Will Ferrell are the spitting image of each other. Chad Smith began wearing 'I Am Not Will Ferrell' shirts during live performances to kill the confusion. Just last year, the two competed in a drum off on The Tonight Show With Jimmy Fallon.
LeeLee Sobieski & Helen Hunt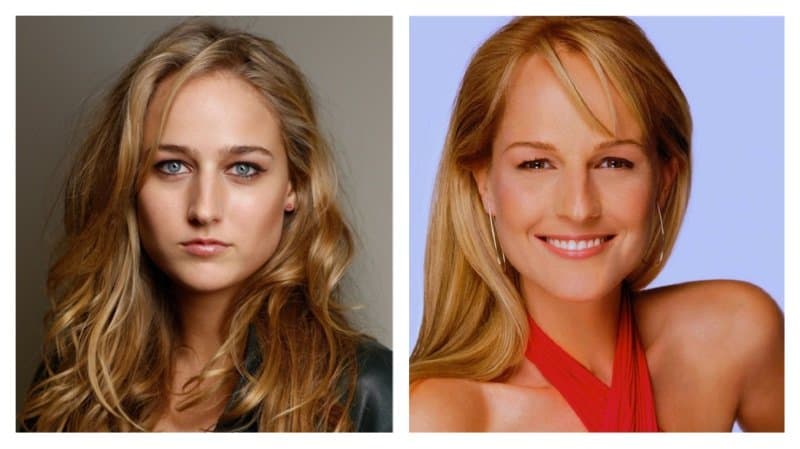 Helen Hunt could definitely be the older sister of LeeLee Sobieski. Back in the 90's, LeeLee was considered the next big actress due to the fact she had such a strong resemblance to Helen Hunt.
Chaka Khan & Nicki Minaj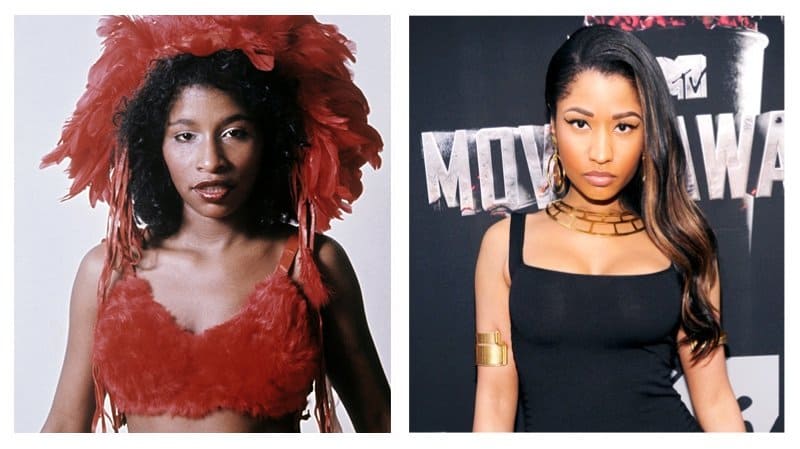 Nicki Minaj looks much like how the legendary singer Chaka Khan looked during her prime. Both of these beauties have similar eyes and noses. Chaka Khan has said that she does see a resemblance between her self and Nicki.
Katy Perry & Zooey Deschanel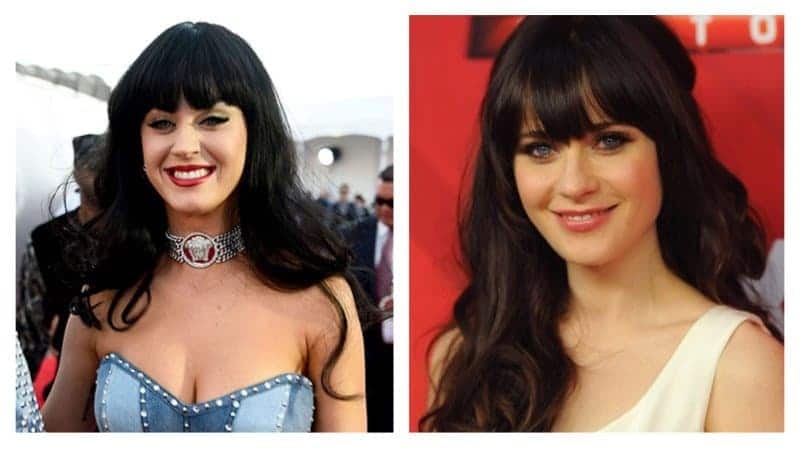 Singer Katy Perry and actress Zooey Deschanel looks like they were separated at birth. Zooey Deschanel has said that she doesn't see the resemblance but is flattered because she thinks Katy Perry is beautiful.
Jordin Sparks & America Ferrara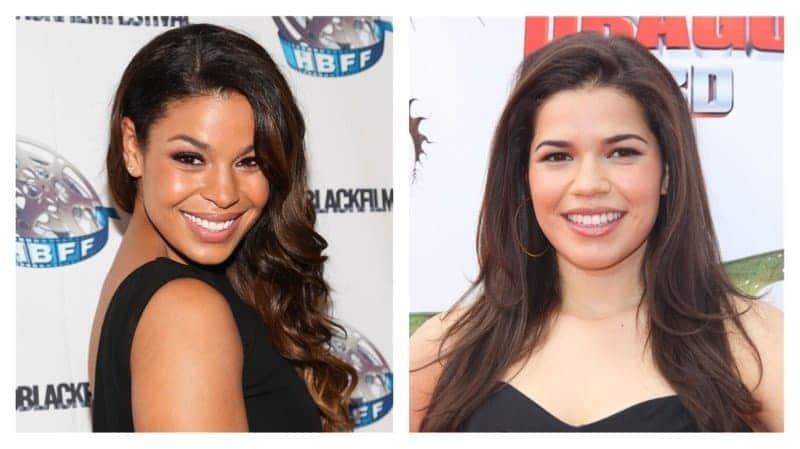 Singer Jordin Sparks and actress America Ferrara look like they could be sisters or cousins. The two ladies have the same cheekbones and eye structure.
Zoe Saldana & Thandie Newton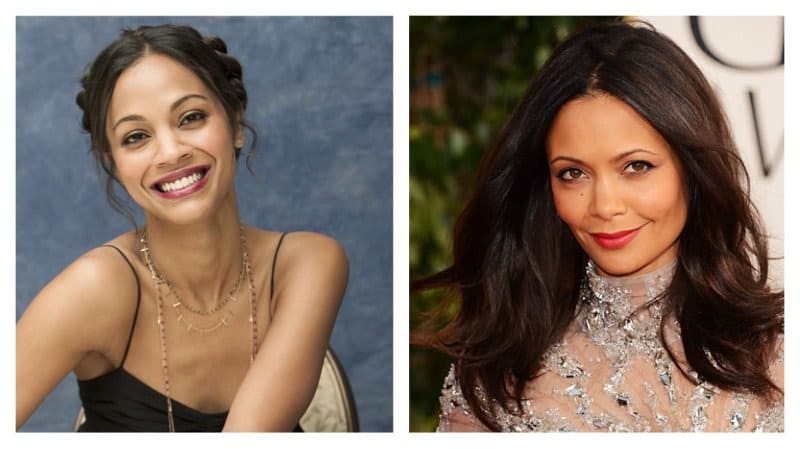 The striking similarities between actress Thandie Newton and Zoe Saldana are uncanny. Zoe Saldana has said even her own mother has mistaken her for Thandie Newtown. In an interview she said her mother saw a poster for the movie Crash and asked her why she didn't tell her she was in a new movie. But of course, it was Thandie Newton that starred in Crash, not Zoe Saldana.
K. Michelle & Keyshia Cole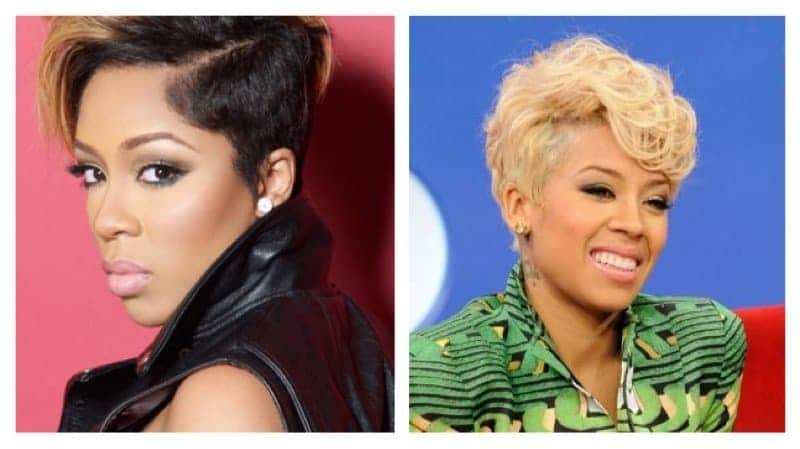 When K. Michelle first stepped on the music scene, she was often compared to another singer, Keyshia Cole. The two were not only compared for their similarities in music but their looks as well. At first sight, it is easy to get the two soulful singers confused with the other.